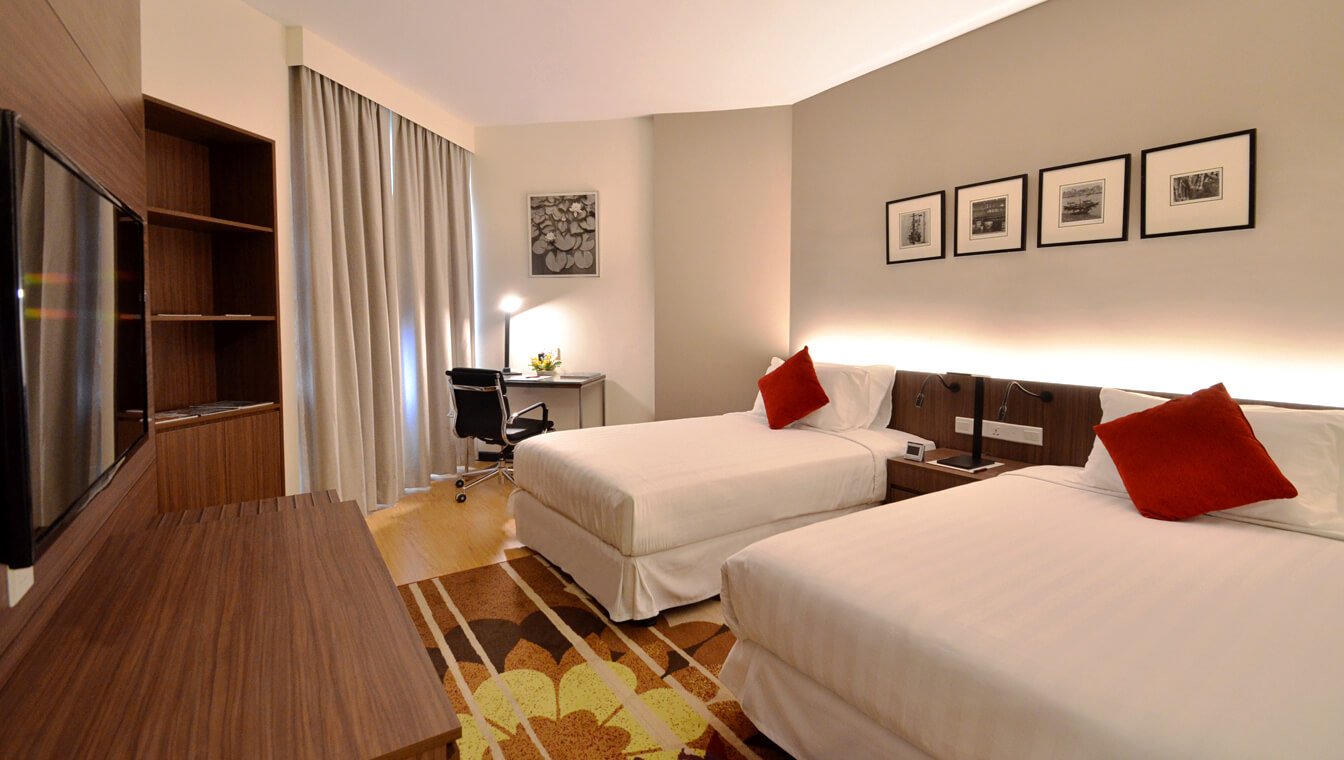 Oakwood – Deluxe Room
Our modern deluxe rooms exude warmth and comfort, with an environment catering to single business executives or couples. Each room is fitted with a full range of amenities, including high-speed connectivity, a wide-screen LCD TV with multi-channel cable service and a luxurious bathroom with a relaxing rain shower system. Deluxe rooms also come with an electronic in-room safe and designer toiletries.
29-34 SQM / 312-365 SQFT
This Room has no amenities.